Monsoon will set in today, when in Gujarat?

6 predictions by Ambalal Patel – monsoon 2022 in gujarat – monsoon 2022 prediction india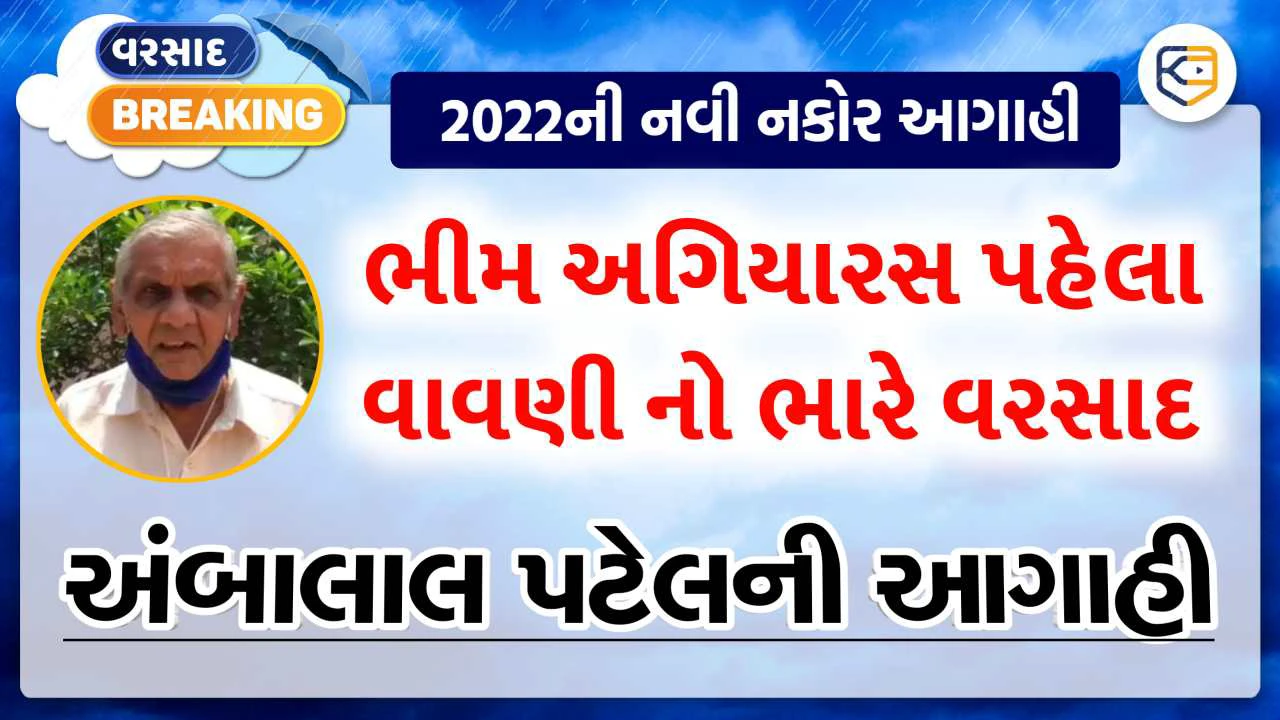 Meteorologist Ambalal Patel has predicted 2022 rains in the state.
According to the forecast, rains are likely to come in the state after 15th June. He also said that the monsoon will be good at the beginning of this year.

There will be pre-monsoon activity in Saurashtra and parts of North Gujarat in Gujarat.

According to the department, the southwest monsoon will reach the South Andaman Sea and its adjoining southeastern Gulf around May 15 today, followed by Gujarat around June 10.

Monsoon is expected to be 5-7 days earlier than every year. If the monsoon settles earlier than every year, Bhima Agiyaras will receive sowable rains, although the meteorological department has recently predicted that monsoon will arrive earlier than expected.

Today, the Andabar-Nicobar monsoon will set in, followed by Kerala and then Gujarat.
Relief from heatwave soon? Monsoon 2022 set to arrive in Kerala on May 27
"This year, the onset of southwest monsoon over Kerala is likely to be earlier than the normal date of onset. The monsoon onset over Kerala is likely to be on May 27 with a model error of four days," India Meteorological Department (IMD) said.